Spells of Love was born in 2016, the vision of jewellery designer Hayley Jones. From a small studio in the heart of Wales, Hayley designs demi-fine jewellery with love and intention. Defined by a unique aesthetic, beautiful craftsmanship, fine materials and ethical practices, Spells Of Love is Hayley's vision of accessible luxury with a human touch. Spells of Love blends bohemian femininity with a contemporary aesthetic, designed to celebrate individuality, confidence and self-expression.
The joy of a Spells of Love piece is its longevity – these are pieces designed to be worn and cherished. Designs are crafted from Vermeil, a considerably more durable option for jewellery. Originating in the 19th century, a sterling silver base is plated in a thicker layer of gold, in this case, exactly 2.5 microns of recycled 18K Gold. At this level, the gold is far less porous meaning it retains its colour and lustre for far longer than its gold-plated counterparts. 
Worn by everyone from Her Royal Highness The Duchess Of Cambridge to celebrity royalty of a different kind, namely Kendall Jenner, Spells of Love now has a devoted, global following. Creating sustainable jewellery that is accessible to a wider audience has been integral to Hayley's vision from the very beginning. Spells of Love treads lightly on the planet, championing eco and ethical manufacturing processes and small batch production. Each collection is manufactured in Thailand by a family-owned factory celebrated for its ethical practices. All stones are ethically sourced, fully traceable and the factory is part of the UN Global Compacts and Responsible Jewellery Council, the leading standards authority in jewellery and watches. We are proud to partner with a local, family-run business to gold-plate a percentage of all our jewellery here in the UK, which helps to preserve a heritage skill for many more generations to come. Our belief is that your favourite jewellery shouldn't be reserved for a special occasion. Our pieces are designed to take you from day to night with ease, whether that's at the office, for a lazy weekend stroll or a big night out. As an independent business, responsibly-made jewellery is at the forefront in all that we do, and all that we continue to do as we improve in any way that we can. We hope that you love your pieces as much as we do.
Our founder
Hayley Jones
Hayley found her way to jewellery via the fashion industry after studying Fashion Marketing at the University of South Wales. After interning in the jewellery department of a high-street retailer and working behind the scenes as a product photographer, she launched her very first jewels via Etsy. As word spread and Hayley outgrew the platform, she began to source like-minded manufacturers to help take Spells of Love to the next level. A jewellery lover from a young age with a passion for craftsmanship, Hayley is committed to creating jewellery that is accessible to a wider audience, without sacrificing on quality.
Our Values
Since the very beginning, we have been committed to our founding ethos of creating beautiful jewellery at an accessible price point for all. At Spells of Love, everything we do is done diligently, with the utmost care and attention to detail. We are proud to be an independent, small-batch jewellery brand that believes in quality materials, fine craftsmanship and eco-friendly practices. Our values are integral to our work and we proudly stand by them in everything we do.
READ MORE
AS SEEN ON
Celebrity Clients
Kendall Jenner
In our Alia Hoops
Shop
Emma Lou Proudlock
In our Freshwater Baby Pearl Choker Necklace
Shop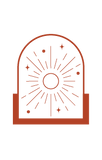 FREE UK STANDARD DELIVERY ON ORDERS OVER £85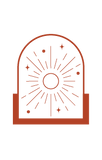 FREE INTERNATIONAL DELIVERY OVER £200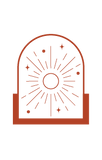 PAY IN INSTALMENTS WITH KLARNA