Materials
Gold Vermeil
We know that when you find the perfect piece, you'll want to wear it every day, which is why our collections are crafted from gold vermeil, the finest material for long-lasting wear. Gold vermeil is 5 times thicker than average Gold plating, and consists of a sterling silver base plated in 2.5 microns of gold. At 2.5 microns, gold is significantly less porous, meaning it will retain that gorgeous colour and lustre for longer.
material
Sterling Silver
Our sterling silver jewellery is always plated in rhodium, which guarantees a bright, shiny finish, as well as protecting the silver from tarnishing over time.
Care Guide
Spells of Love jewellery is designed to be worn every day and cherished. If you treat your pieces with love and care, they'll retain that gorgeous glow that brings a smile to your face. Always store your Spells of Love jewellery in your box, or a soft pouch to prevent scratches and keep chains fastened to avoid the dreaded tangle! Store each piece in its own individual place as mixing different metals can cause tarnishing and alter gold plating. Temperature extremities can cause damage to your jewellery so avoid extreme humidity or heat to prevent any tarnishing. In an ideal world, your jewellery should be kept in a dark, cool and dry place (when you're not wearing it, of course). If your jewellery is being stored away for a long time, occasional cleaning is recommended to maintain shine and prevent oxidation. If you're going for a swim, take off your jewellery – it won't appreciate the dip. Avoid contact with water, lotions, perfumes, cosmetics, detergents and chemicals where possible – we also recommend taking off your jewellery before bed to avoid rubbing and tangling.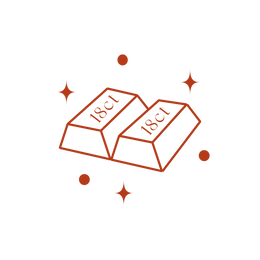 GOLD & ROSE GOLD VERMEIL
When build-up occurs, gently wash your jewellery with a very mild soap and lukewarm water. Thoroughly dry with a soft cloth, but avoid using a polish cloth as this can damage that gorgeous gold finish.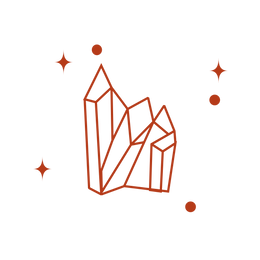 STERLING SILVER
For sterling silver, a polish cloth is your best friend; it will remove any darkening. For build-up and dirt, a gentle soap and lukewarm water wash will do the trick.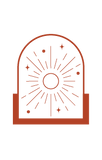 FREE UK STANDARD DELIVERY ON ORDERS OVER £85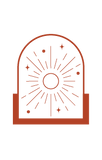 FREE INTERNATIONAL DELIVERY OVER £200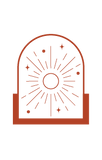 PAY IN INSTALMENTS WITH KLARNA