Make A Difference
Our values
Since the very beginning, we have been committed to our founding ethos of creating beautiful jewellery at an accessible price point for all. At Spells of Love, everything we do is done diligently, with the utmost care and attention to detail. We are proud to be an independent, small-batch jewellery brand that believes in quality materials, fine craftsmanship, eco-friendly and ethical practices. Our values are integral to our work and we proudly stand by them in everything we do.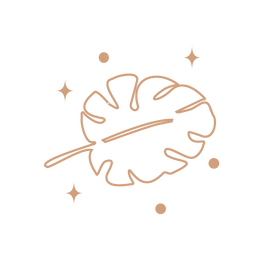 ECO FRIENDLY
Spells of Love treads lightly on the planet, championing eco-manufacturing processes and small batch production. Each collection is manufactured in Thailand by a family-owned factory celebrated for its ethical practices. All stones are ethically sourced, fully traceable and the factory is part of the UN Global Compacts and Responsible Jewellery Council, the leading standards authority in jewellery and watches.We are also proud to work with a local family-run business to gold-plate a percentage of all our jewellery here in the UK.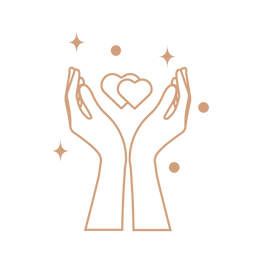 RESPONSIBLY MANUFACTURED
We are delighted to work with one of the most respected factories in the jewellery industry, located in Thailand. This family-owned factory is renowned for its ethical processes and was recently awarded the Human Rights Award 2021 for their exceptional treatment of workers and working practices. A registered member of the Responsible Jewellery Council, the factory currently employs around 3000 individuals, who receive an excellent wage and a host of benefits including two free meals a day, free healthcare, an on-site gym and regular team excursions including yoga breaks. They are a member of the UN Global Compact Network and work as part of the Thailand GCNT to promote Sustainable Development Goals.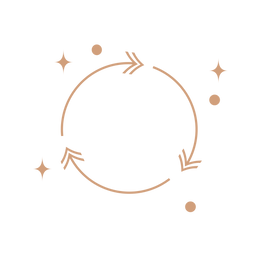 RECYCLED MATERIALS
At Spells of Love, we believe in leaving as little mark as possible on the planet. All our jewellery boxes are fully recyclable, and we are on a constant journey to better our eco-credibility even further. All our packaging is recyclable, excluding foam elements.  We are working hard to find a recyclable alternative to our foam and are in the process of developing new packaging, made from FSC recycled materials and zero foam. 
Our mailing envelopes are made from FSC recycled-mix paper, completely plastic free and fully recyclable and biodegradable. This packaging can be recycled with the rest of your household recycling at the kerbside.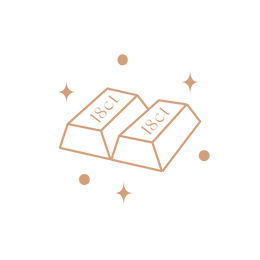 18CT GOLD
When it comes to gold-plated jewellery, quality can be highly variable. Poor quality gold-plated sterling silver pieces may lose their colour after just a few weeks of wear. This is why we use gold vermeil, which is five times thicker than the average gold plating, ensuring that a 925 sterling silver base is always plated in 2.5 microns of gold. At 2.5 microns, gold is significantly less porous, meaning it will retain that gorgeous colour and lustre for longer. Our jewellery is plated using recycled 18K gold to lessen our impact on the environment.
DISCOVER
About Us
Spells of Love was born in 2016, the vision of jewellery designer Hayley Jones. From a small studio in the heart of Wales, Hayley designs demi-fine jewellery with love and intention. Defined by a unique aesthetic, beautiful craftsmanship, fine materials and ethical practices, Spells Of Love is Hayley's vision of accessible luxury with a human touch. Spells of Love blends bohemian femininity with a contemporary aesthetic, designed to celebrate individuality, confidence and self-expression.
READ MORE