Here at Spells of Love, we take great pride in our range of precious, semi-precious and lab-made gemstones; all of which are ethically sourced and traceable. These gorgeous stones are delicate, and require extra love to keep them looking their best. Every gemstone is unique and requires its own level of care. We've compiled a helpful guide with all you need to know.
How To
Store your pieces
To avoid scratching or damaging your gemstones, store them separately in their cotton pouch, away from sunlight in a cool, dry place. Avoid wearing your gemstone jewellery in the shower as heat can cause damage, as can shampoo, cosmetics and perfume. Going swimming? Take off your gemstone jewellery to avoid chlorine damage. We know it's hard to part with your favourite jewellery, but we always recommend removing your gemstone pieces before bed!
Caring for
Sapphire
Meaning
Protection, calm and spiritual clarity
Care information
Due to their colourlessness, White Sapphires tend to get cloudy faster than coloured gems. To clean, use warm, soapy water and a soft cloth or soft bristle toothbrush. Dry thoroughly with a soft cloth.
Caring for
Pearl & Mother of Pearl
Meaning
Prosperity, abundance, peace and balance
Care information
Pearls & Mother of Pearl are extremely delicate. Clean your pearls after every wear with a clean soft cloth and buff over the surface; this will remove any build up or oils that may have come into contact with your Pearls throughout the day. A damp clean soft cloth can also be used for pearls for harder to remove build up. Let Pearls dry before storing and always store in a soft pouch away from any other jewelry. Pearls are extremely fragile, and can mark easily, so please avoid any hard contact to avoid damaging their soft surfaces.
Caring For
Emerald
Meaning
Wisdom, Growth, Patience & New Beginnings
Care information
Always clean Emerald with warm water and a mild soap; never soak it and always use a soft cloth. Please do not use harsh detergents as this may dilute or remove oils from the stone.
Caring For
Garnet
Meaning
Love, friendship, trust and commitment
Care information
Garnet can be cleaned with mild soapy water and a soft cloth. Sudden temperature changes should be avoided as this can induce fractures in the gem.
Caring For
Blue Sapphire
Meaning
Third eye chakra, wisdom, protection, good fortune
Care information
Sapphire is best cleaned using soapy, warm water and a soft bristle toothbrush may be used too. Try not to use soap with moisturizers or abrasives as they leave residue and can cause scratching.
Caring for
Opal
Meaning
Hope, purity, balance and peace
Care information
Use warm water, mild soap and a soft cloth to remove surface dirt and oil. Opals should be polished with a soft toothbrush or cloth to maintain their finish. Store on its own in a soft pouch away from other jewellery.
Caring for
Amethyst
Meaning
Peace, tranquility and calming energy
Care information
Amethyst can be cleaned safely with warm, soapy water. This gemstone should not be exposed to high heat.
Caring for
Tourmaline
Meaning
Love, calm and emotional healing
Care information
Tourmaline can be cleaned with a microfibre or soft cloth and soapy water. Avoid soaking your Tourmaline and dry quickly as it can lose its rosy hue. 
Caring for
Peridot
Meaning
Harmony, prosperity, peace and emotional balance
Care information
Soak Peridot briefly in lukewarm water and gentle soap to clean, before leaving to air dry.Peridot is extremely sensitive to heat, in particular drastic temperature changes, so please avoid hot water, or storing near heat
Caring for
Blue Topaz
Meaning
Third eye chakra, wisdom, prosperity, clarity and calming energy
Care information
Soak Blue Topaz in lukewarm water with a mild soap for up to 5 minutes and gently wipe with a soft cloth to dry. Avoid prolonged exposure to bright light as some stones may fade.
Shop
Caring For
Turquoise
Meaning
Tranquility, hope, wisdom and protection
Care information
Clean your Turquoise with a clean soft cloth dampened with lukewarm water. Please do not use soap/ detergents etc, as it's a very delicate, porous stone that can easily be discolored. Heat should also be avoided.
Caring for
Green Onyx
Meaning
Heart chakra grounding, protection and positive manifesting
Care information
Onyx should be cleaned using a damp, soft cloth to gently buff off any build up. Do not soak in water as Onyx absorbs liquids easily and this may damage the stone or cause it to change colour.
Caring for
Topaz
Colour
Clear, also available in blue
Meaning
Manifestation, hope, wisdom and intention
Care information
Due to their colourlessness, White Topaz tends to get cloudy faster than coloured gems. Soak in lukewarm water with a mild soap for up to 5-10 minutes then gently wipe with a soft cloth. If your Topaz is still cloudy, please repeat the above steps to make sure all build up is removed.
Caring for
Black Spinel
Meaning
Strength, protection, healing and grounding
Care information
To clean your Black Spinel, please use lukewarm water and a mild soap. A soft soapy cloth can also be used to wipe over the surface of the gem and remove build up. Remember to rinse thoroughly to remove any soapy residue. Gently dry with a soft cloth.
Caring for
Cubic Zirconia
Care information
Cubic Zirconia can be cleaned with lukewarm water and a mild soap. A soft bristle toothbrush or damp soft cloth can be used to gently buff build up from its surface. Rinse any soap suds with lukewarm water before drying thoroughly with a soft cloth.
Browse Stone Meanings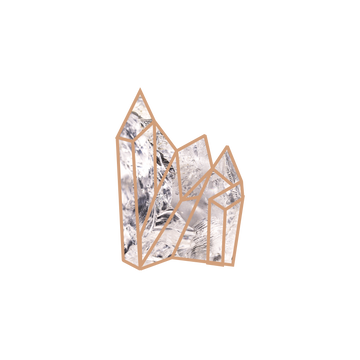 Sapphire
Sapphire is believed to attract abundant blessings and gifts. It has long been used to protect against negative energy and is known for its ability to calm the mind, strengthen intuition and invite spiritual clarity.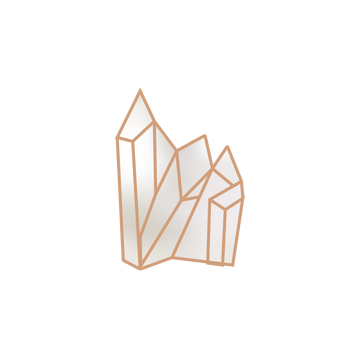 Pearl & Mother of Pearl
Mother of Pearl is believed to attract prosperity and abundance as well and has calming, soothing properties. Ancient cultures believed Mother of Pearl to harness gentle healing powers of the sea, encouraging harmony, emotional balance and protection against negative energy.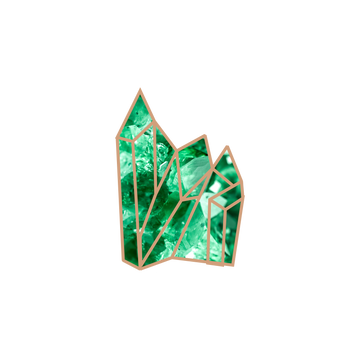 Emerald
Emerald represents wisdom and eternal patience, and promotes friendship and equality. Because of its association with the goddess Venus, it's commonly regarded as a symbol of truth and love. Emerald is also believed to provide inspiration, and represents growth and new beginnings.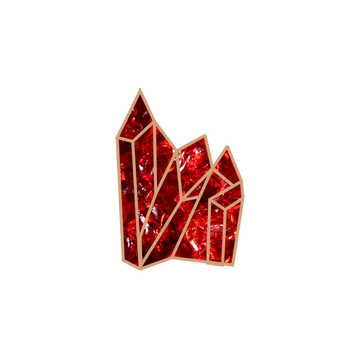 Garnet
Garnet represents love, friendship, trust and commitment and is said to balance energy, heighten passion and be a bringer of love.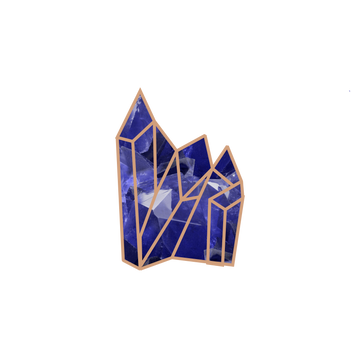 Blue Sapphire
Royal blue sapphire is believed to help activate the third eye chakra, making us more attuned to our thoughts and feelings. It is also believed to be a protector, bringing with it spiritual insight and good fortune.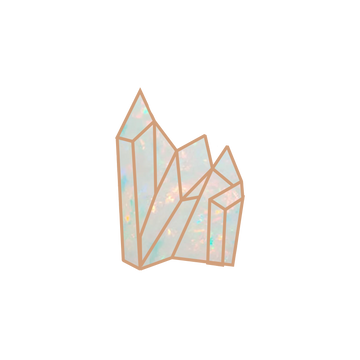 Opal
Opal represents hope and diving purity and is said to boost feelings of balance and peace and stabilise our emotions.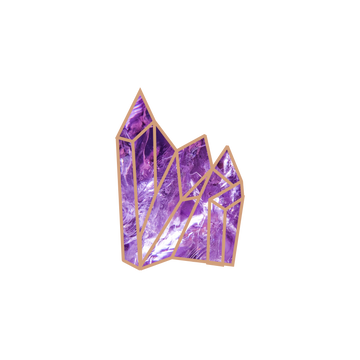 Amethyst
Amethyst has long been a symbol of peace, cleansing and calming energy. It represents purification, connection and love to others and ourselves, and is innately tied to serenity, trust and grace.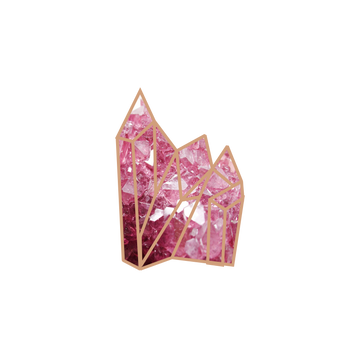 Tourmaline
Tourmaline is innately tied to love for our friends, family and for ourselves. It's associated with romance, compassion, emotional healing and self love.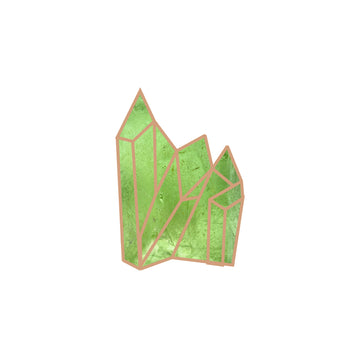 Peridot
Peridot is associated with harmony, good health, restful sleep and peace. Commonly known as the stone of compassion, it calms anger by giving renewal to all things.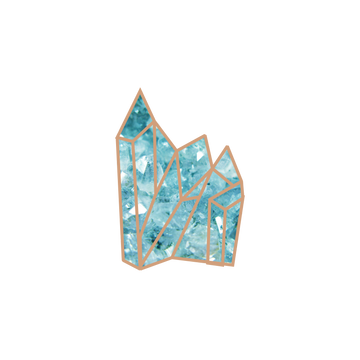 Blue Topaz
Blue topaz is associated with wisdom, communication, success and opportunity. It's a stone that alleviates fear and worries and invites the wearer to trust their own power and find good fortune.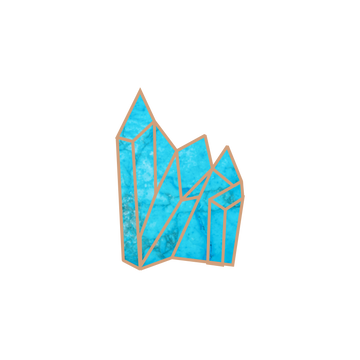 Turquoise
Turquoise represents wisdom, hope and protection and is associated with tranquil energy and enduring love.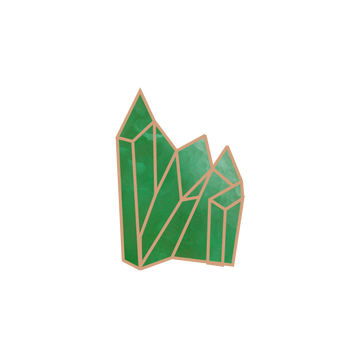 Green Onyx
Onyx is known for its grounding and protective properties and is used as a shield against negative energy. As it's connected to the heart shakra, it delivers strength and support, delivering positive thoughts and positive manifestations.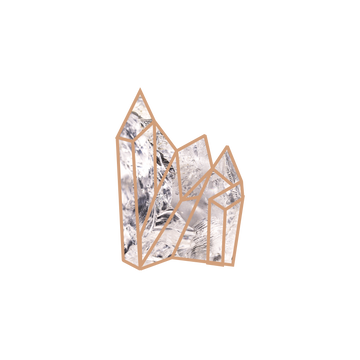 Topaz
Topaz traditionally represents manifestation and intention and is believed to bring longevity and wisdom to the wearer.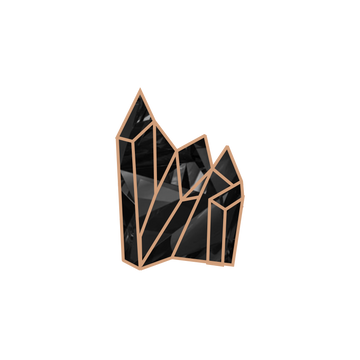 Black Spinel
Black spinel represents protection and grounding and is said to heal physical, emotional and spiritual imbalances. It repels negativity and is said to help dispel sadness.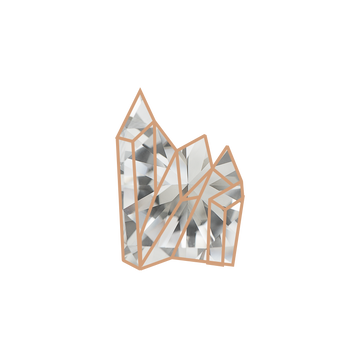 Cubic Zirconia
Cubic Zirconia is a lab made synthetic gemstone and is a more affordable alternative to diamond. As it is lab made it is virtually flawless with no inclusions and has a low environmental impact. It is believed to improve focus, increase clarity and grounding.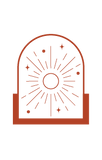 FREE UK STANDARD DELIVERY ON ORDERS OVER £85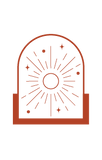 FREE INTERNATIONAL DELIVERY OVER £200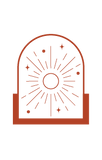 PAY IN INSTALMENTS WITH KLARNA